Board Trustee, Susan Fitzmaurice is chairing the ADA300 committee that includes disability organizations throughout Michigan and around the Great Lakes region. The Covid-19 pandemic forced a change to our original plans, but gave birth to an approach and breadth of ongoing activities that has the potential to have a much greater impact and reach more people.
The Americans with Disabilities Act was signed into law on July 26, 1990. To commemorate the event we will begin a series of online activities, lectures and presentations, culminating on September 29, 2020 with a full day of live activities in Detroit's Eastern Market.
To get involved, or for more information and updates on all events visit the ADA2020 website at www.mi-ada.org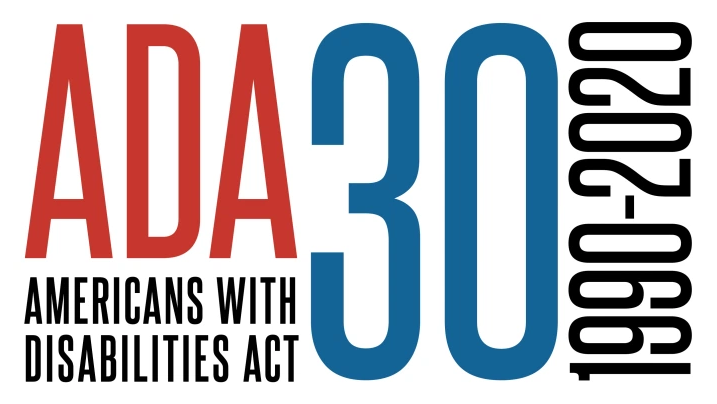 July 28th, 2PM EST
Petra Kuppers, author of Gut Botany: using performance and poetry as disability culture methods. In this hour-long session, Petra will introduce viewers to her creative practice as a disability culture artist and a poet.
Thursday, July 30, 7PM EST
What is Disability Studies?
Devva Kasnitz explains Disability Studies. Devva trained as a cultural geographer and a medical anthropologist and has worked in the area of disability studies for the last 35 years. She is a founding member of the Society for Disability Studies and its current director and an adjunct professor at the City University of New York.
July 31st, 2PM EST
John McCarty and Dana Lloyd present on Supported Decision-making and the right of people with disabilities to lead self-determined lives and make their own decisions.
John is a 2019-2020 SARTAC Fellow and also works with the Georgia Advocacy Office (Georgia's Protection and Advocacy organization) on Supported Decision Making; and he serves on their Supported Decision Making Advisory Council.
Dana currently serves as director of the Developmental Disabilities program at the Georgia Advocacy Office (Georgia's Protection and Advocacy organization) and prior to that she worked with families combating poverty and homelessness.
To get involved, or to see a full list of events visit the ADA2020 website at www.mi-ada.org