Are you an artist who would like to work with students with disabilities, but you feel you need some guided experience and training?
Michigan Arts Access is excited to announce we are accepting applications for our 2022-2023 year-long program to train teaching artists. The program uses a cohort model, so artists will learn together and be able to share ideas. Location is also not an issue since the majority of the training will take place online.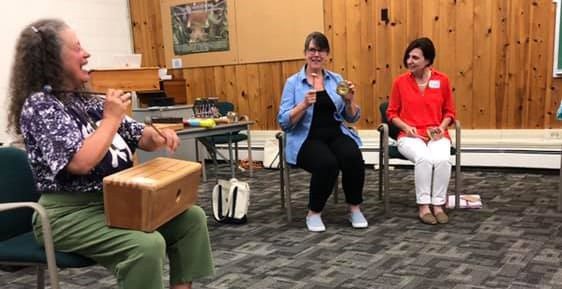 Requirements
You must have experience performing professionally in your art form (dance, literary arts, music, theatre or visual arts)
You must live in Michigan (Upper or Lower Peninsula)
You must be able to participate in all of the activities throughout the year
The Teaching Artist Cohort consists of:
Monthly 1 hour online training and discussion sessions
Observation of a teaching artist in a special education classroom
One shadowing or co-teaching experience with a veteran teaching artist
Attendance at our annual Community of Practice retreat at Higgins Lake in August
The number of artists in the cohort is limited in order to ensure a high quality experience. To apply simply click the link below and fill out the form. There is no cost to join the cohort. The only cost to participants is your travel and room and board expenses at the Community of Practice Retreat (held at MacMullen Conference Center in Roscommon).