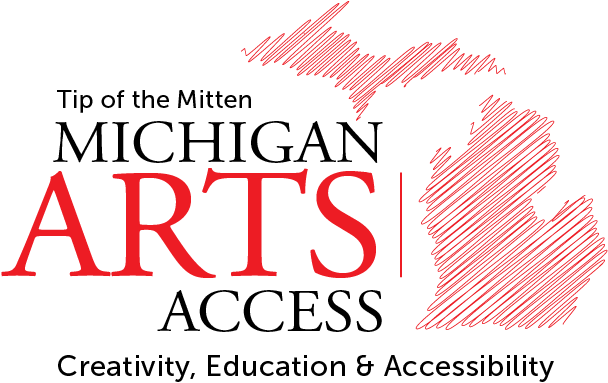 The MiAA Tip of the Mitten affiliate services 5 northern counties (Charlevoix, Cheboygan, Emmet, Otsego, Presque Isle) of Michigan's lower peninsula. The committee works with the home office to find support for and service our artist-in-residence programs for special education students in the region's schools, and to train artists to work in these programs.
Our affiliates are always looking for:
Volunteers
People with talent in all art forms
Passionate people to serve on the affiliate committee
Individual donors and corporate sponsors
Contact our Affiliate Committee Chairperson, Susan Erickson, for more information at susane@copesd.org
COPESD Artist-in-Residence Program
Michigan Arts Access collaborates with Cheboygan Otsego Presque Isle Education Service District to provide teaching artists who integrate dance, theater, visual arts, music, media, poetry and creative writing into the core curricula for students with disabilities.
2022 Residency with Visual Arts, Mandy Loyselle