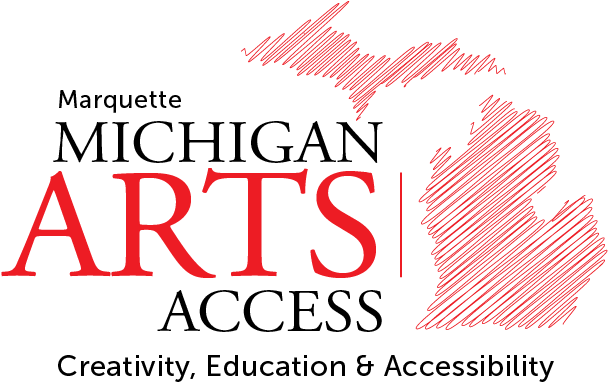 The MiAA Marquette affiliate services the southwest half of Michigan's Upper Peninsula. The committee works with the home office to find support for and to service our artist-in-residence programs for special education students in the region's schools, as well as to train artists to work in these programs.
Our affiliates are always looking for:
Volunteers
People with talent in all art forms
Passionate people to serve on the affiliate committee
Individual donors and corporate sponsors
Contact our Affiliate Committee Chairperson, Tiina Harris, for more information at tharris@marquettemi.gov
MARESA Artist-in-Residence Program
Michigan Arts Access collaborates with Marquette Alger Regional Education Agency to provide teaching artists who integrate dance, theater, visual arts, music, media, poetry and creative writing into the core curricula for students with disabilities.
MiAA Teaching Artist Kerry Yost in Marquette