Michigan Arts Access is excited to be hosting the first annual Midtown Art Fair in Detroit. The event will be held on the corner of Kirby St. and John R in the heart of Detroit's Cultural Center and will host visual artist booths, representing a wide variety of media. The Midtown Art Fair will also feature music provided by Detroit legend, DJ Bruce Bailey, an Art Action Experience with Detroit visual artist, Daniel Cascardo, amazing food by Cajun Soul Sistas and delicious desserts by Here's the Scoop!
This is an inclusive event. Artists with disabilities will be feature in the show, and people of all ages with disabilities are encouraged to attend. Michigan Arts Access is a 501(c)3 non-profit organization and all proceeds from the Midtown Art Fair will go to support MiAA's programs for children, youth and adults with disabilities.
Details
Date: Sunday, July 17, 2022
Hours: 11 am – 9 pm
Location: 111 East Kirby St., Detroit, MI 48202
---
Other Features
Bruce Bailey and his special guest artists will be performing from 2 – 9 pm. BB is one of the original greats of Detroit DJ Royalty and has one of the most respected resumes in the business. He has opened for the Jacksons, played a Superbowl set for LeBron James, and recently performing for President Joe Biden.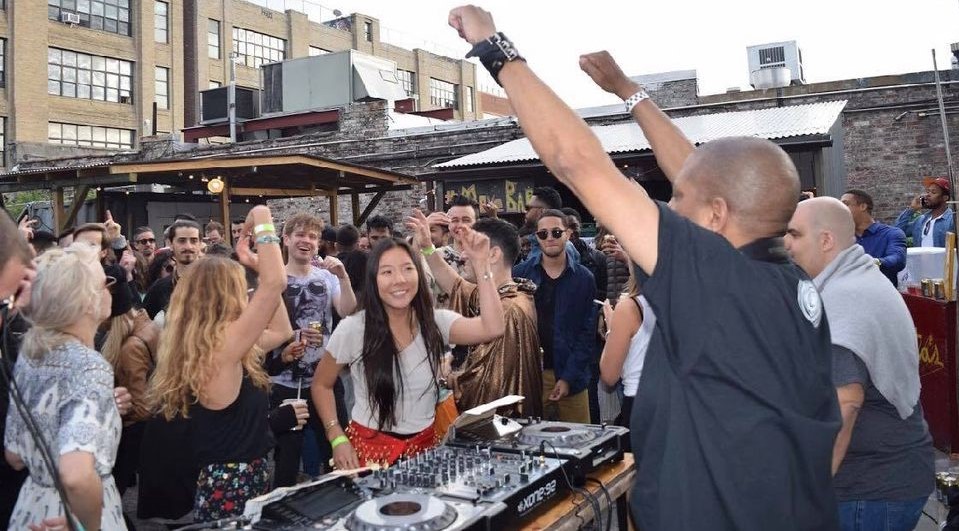 The Art Action Experience is an interactive mural making process for adults and children of all ages. Artist Daniel Cascardo uses black paint to create a variety of abstract and symbiotic imagery on canvas or three dimensional surfaces, usually to the rhythm of music. Once completed people are invited to add color, pattern, shapes, and other visual elements to the surface. The surface is transformed into a "snapshot of the moment" in a real time interactive art event.
A culinary experience provided by