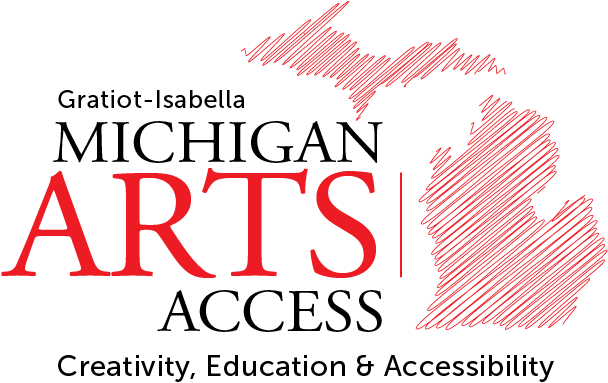 The MiAA Gratiot-Isabella affiliate services the center of the state and is chaired by Barbara Taylor. The committee works with the home office to find support for and to service our Club Create Mid-Michigan and our artist-in-residence programs for special education students in the Gratiot Isabella ISD school-based programs in the region's school districts, as well as to identify and train artists to work in these programs.
Our Artist-in-Residence programs in the regional from the 2019-2020 school year have now been completed. The programs were cancelled in the spring due to the pandemic and resumed online. Visual artist, Barbara Taylor worked with special education students at Kinney, Westgate and Alma High School. Below are samples of their outstanding artwork!
Westgate Student Artwork
Kinney Student Artwork
Alma High School Students and Their Artwork
Our affiliates are always looking for:
Volunteers
People with talent in all art forms
Passionate people to serve on the affiliate committee
Individual donors and corporate sponsors
Contact our Affiliate Committee Chair, Barbara Taylor at bstaylor1@frontier.com for more information.