Club Create Genesee County has evolved from our original Club Create chapter in Swartz Creek, founded by Kathy Cole. The club meets at the Vocational Independence Program building on the second Tuesday of each month.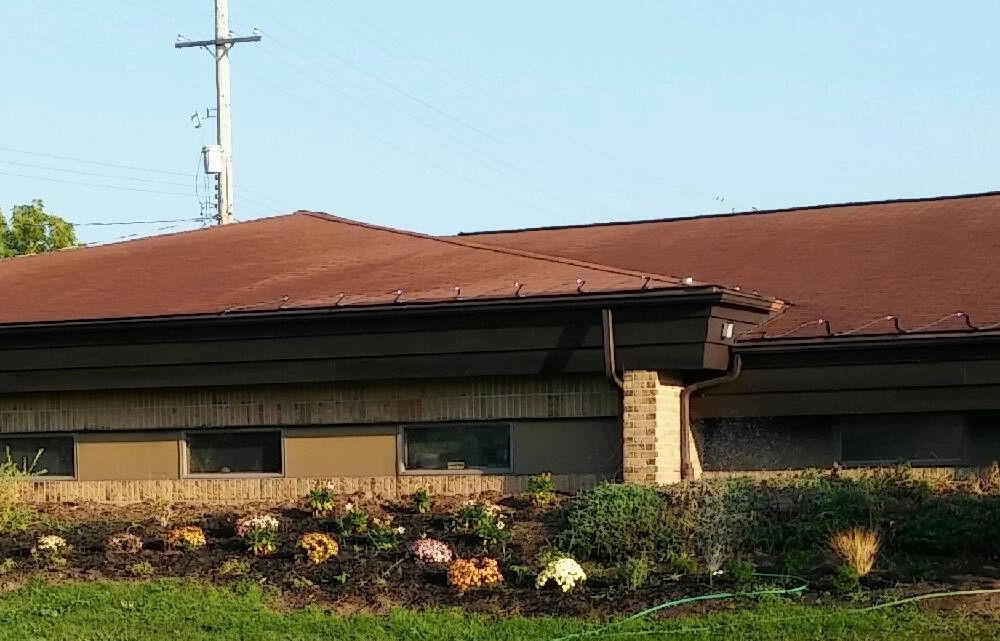 Vocational Independence Program
5069 Van Slyke
Flint, MI 48507
To join or for more information contact Kathy Cole at (810) 636-3896 or kacole53@yahoo.com
Club Create Genesee County Celebrates in its new home in Flint
Members paint their holiday serving trays at their December session and have a surprise visit from Santa.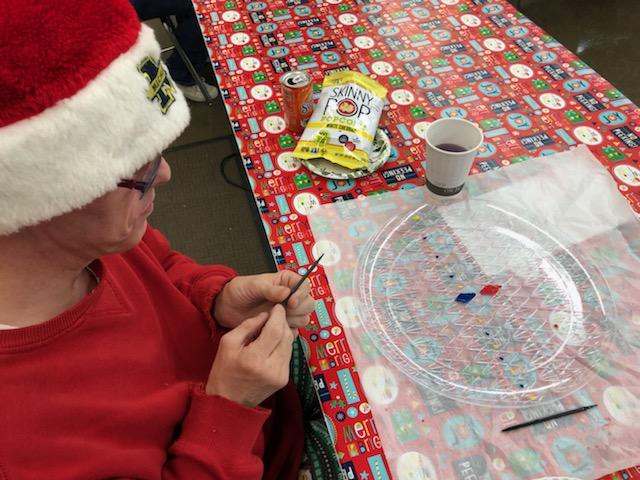 Club Create Swartz Creek Changes Location and Name
Club Create Swartz Creek is excited to announce its new name and location. Swartz Creek is the location of our original Club Create Chapter founded by Kathy Cole. Because of the growth and success of the club it was decided in November that a larger meeting space was needed. The Vocational Independence Program site in Flint was chosen because of the its capacity, and also because of its central location within the county. The Club will now service people with disabilities across the region under its new, Club Create Genesee County.
Club Create Swartz Creek Reopens in September
The members of Club Create Swartz Creek are excited to start another year of arts activities. The first session will be held on Tuesday, September 14. The location this year is slightly different. Although the street address is the same, the club will meet in Howe Studios, which is Suite #1.
We have great activities planned for the fall, with experiences in visual art, music and dance in the lineup. Covid19 protocols will still be in place, so be prepared to wear a mask and sanitize your hands. Our ability to continue to meet depends on everyone following the rules.
We are always welcoming new members, so if you are interested, please contact the Club Director, Kathy Cole.
Club Create Swartz Creek Outdoors Again!
It's hard to believe it has already been a year since we reconnected at on outdoor celebration on June 16, 2020. The event was so much fun the members decided that we had to do it again. Our June 8, 2021 celebration was a blast, with great music from Jazz on Wheels, and the talent member group, Ebony and Ivory. We would like to thank our wonderful volunteer coordinators, Mr. and Mrs. Broadworth, our fabulous club director, Kathy Cole, and all of the other volunteers and parents who made this a special day.
Club Create Swartz Creek Celebrates Outdoors
The club finally met again on June 16, 2020, as we celebrated all of the missed birthdays during the 3 months of isolation, and listened to music provided by musician and long-time MiAA supporter Pat Cronley. But the highlight of the day was the performance by club members and piano duo, Ebony and Ivory. It was a wonderful day in the park!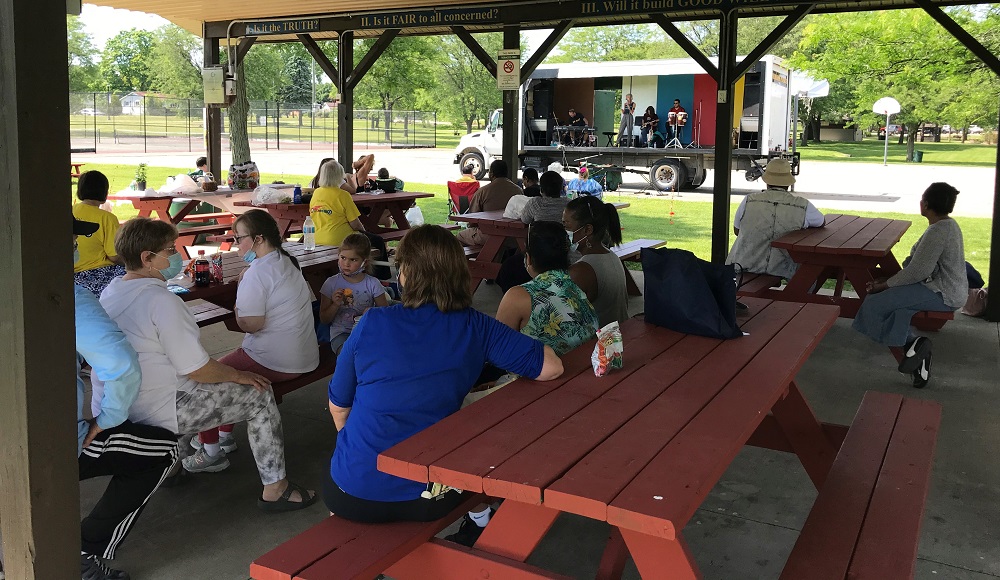 Club Create artists continue their work at home during the pandemic, with club support.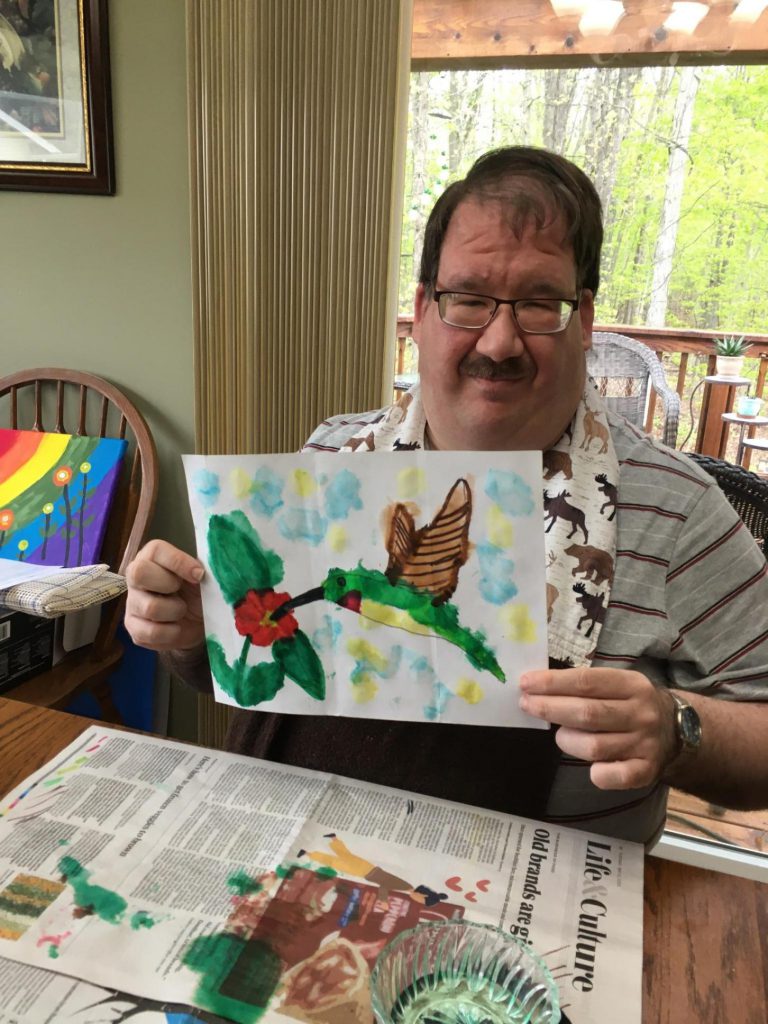 Here are a few images of our Club Create artists at work in the studio.