Club Create North Oakland County chapter was founded by Robert and Sue White. The club meets at the Orion Art Studio on the second Tuesday of each month.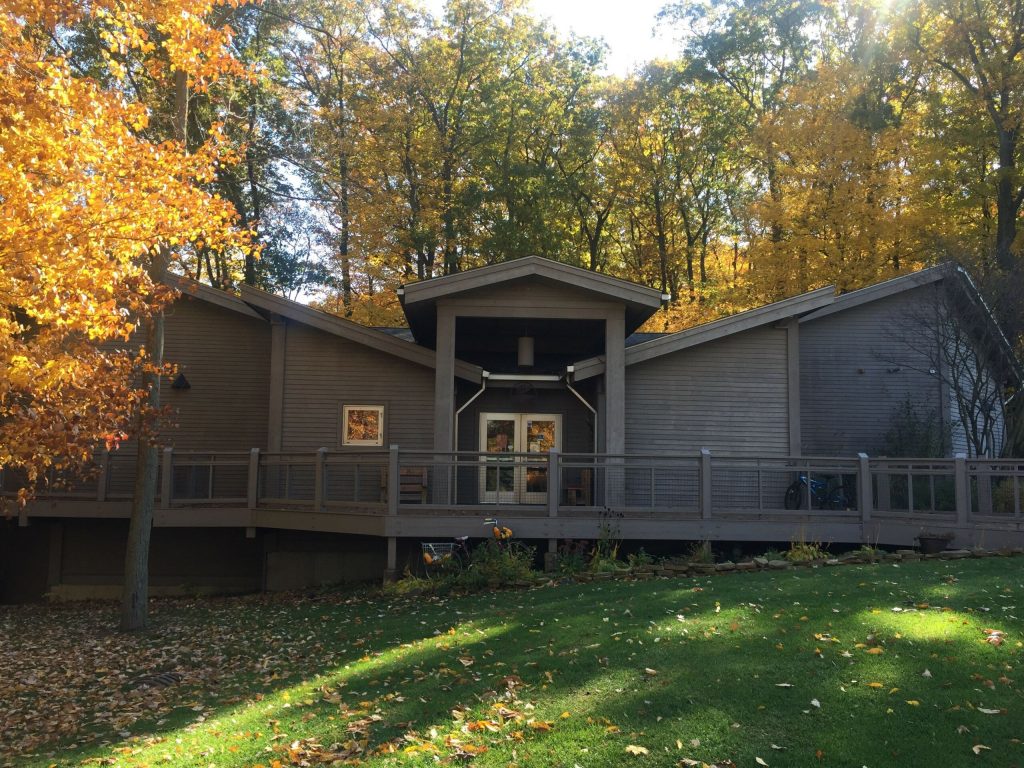 Orion Art Studio
3191 W. Clarkston Rd.
Lake Orion, MI 48362
To join or for more information contact Robert and Sue White at (248) 789-2165 or robertensue@aol.com
September 13 Session
We had a full house at our September 13 session. Artist, Sherry Merrill did a wonderful job working with the members on a fall tree and landscape painting.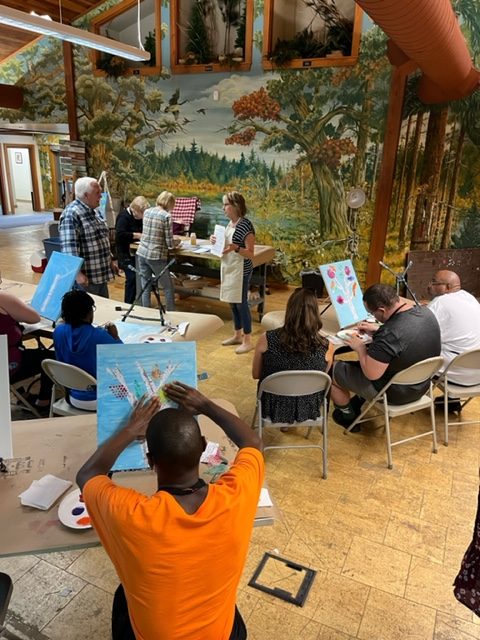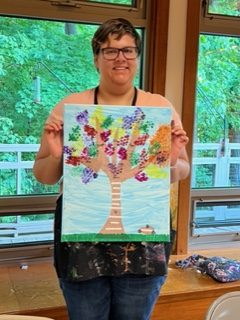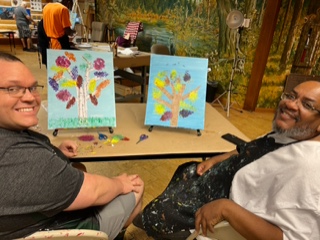 Club Create North Oakland County Reopens!
The club members were excited to return to in-person sessions on May 3rd after being closed for 2 years due to Covid19. Within a few minutes it was like they had never been apart! Robert White formally welcomed every and many of the artists who have worked with the group over the years were on hand as well, which made it feel like a family reunion.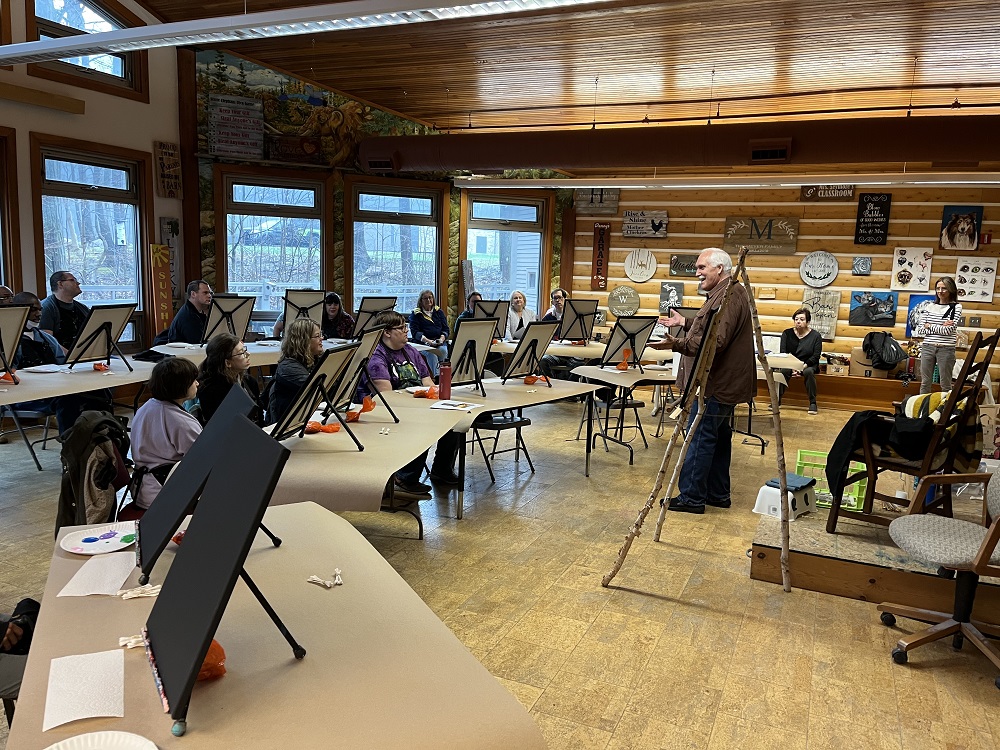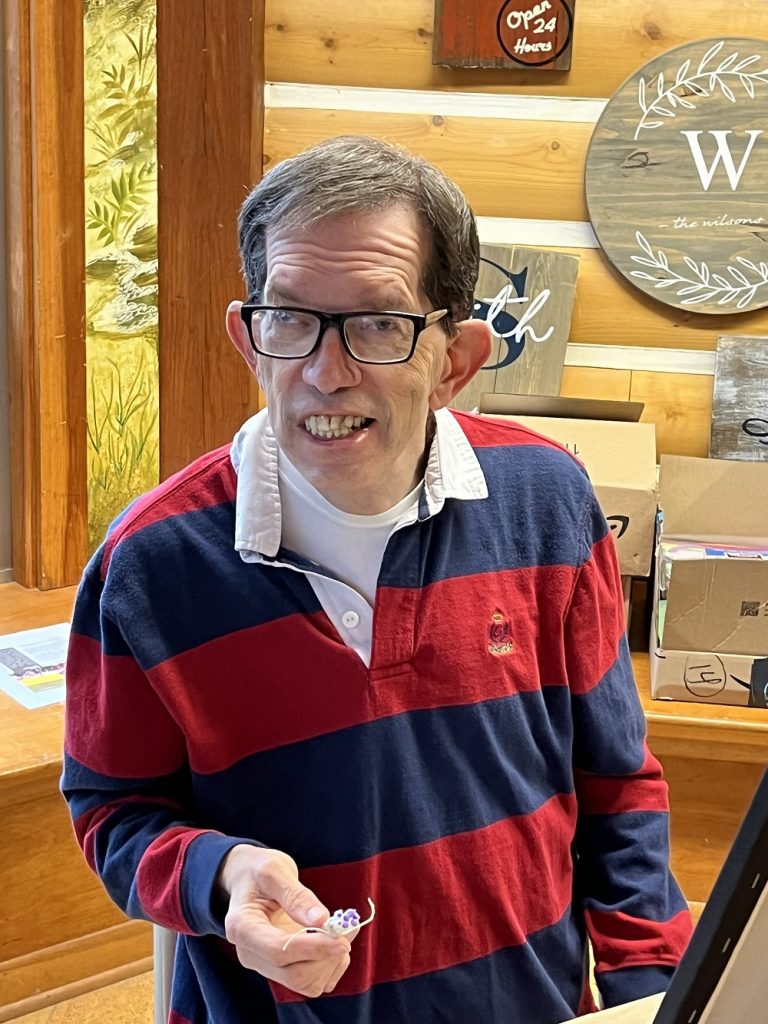 Carol Eberhardt introduced the members to a Q-tip painting project, and they quickly jumped into the creative process.