Club Create Swartz Creek is our original chapter founded by Kathy Cole. The club meets at the the Swartz Creek Art Guild on the second Tuesday of each month.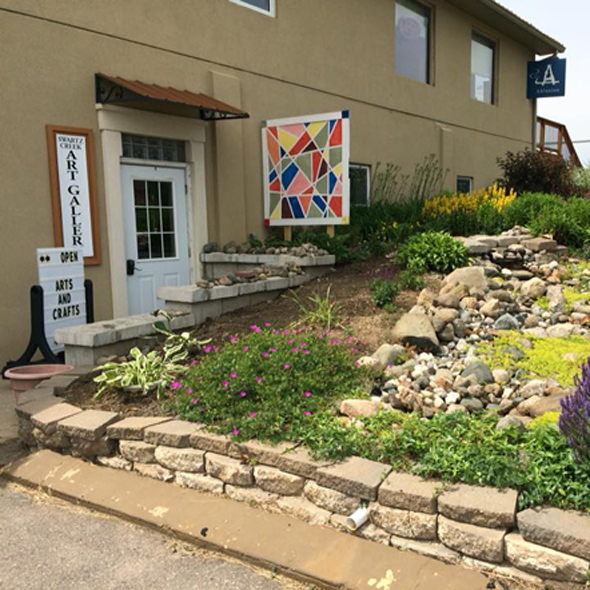 Swartz Creek Art Guild
8048 Miller Rd.
Swartz Creek, MI 48437
Club Create Swartz Creek Reopens in September
The members of Club Create Swartz Creek were excited to finally be back together after a 6 month break due to the Covid19 pandemic. Club Director Kathy Cole and MiAA Director Michael Gielniak planned carefully for the safe reopening of the club. CDC guidelines were followed, members were screened upon entering. Each member had his or her temperature taken, used hand sanitizer, and was escorted to a socially distanced seat.
"We are so glad to finally be back together," states Director Cole, "the social isolation of our members for half a year has been incredibly difficult for them."
The members expressed the same sentiment as they joyfully worked on their garden totems.
Club Create Swartz Creek Celebrates Outdoors
The club finally met again on June 16, 2020, as we celebrated all of the missed birthdays during the 3 months of isolation, and listened to music provided by musician and long-time MiAA supporter Pat Cronley. But the highlight of the day was the performance by club members and piano duo, Ebony and Ivory. It was a wonderful day in the park!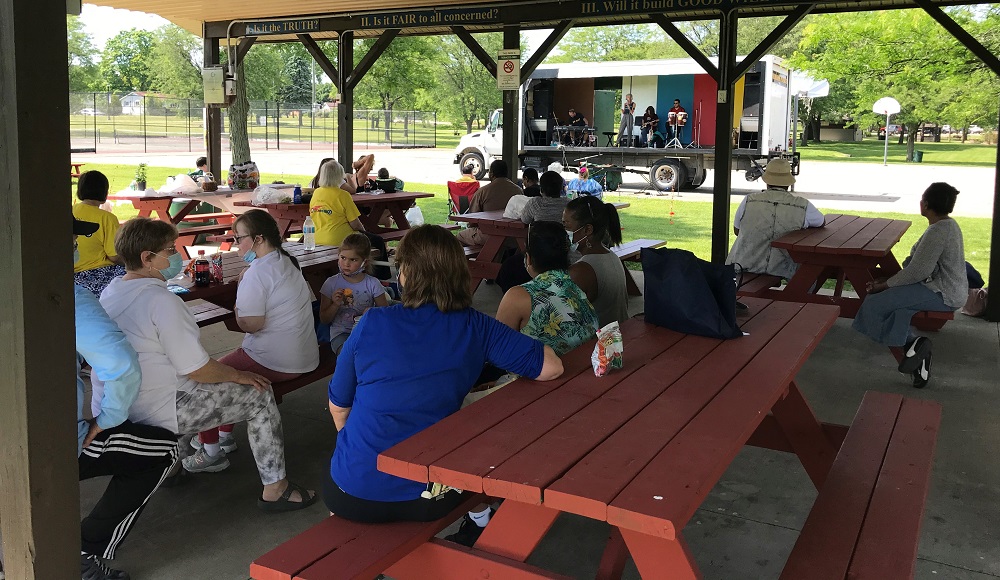 Club Create artists continue their work at home during the pandemic, with club support.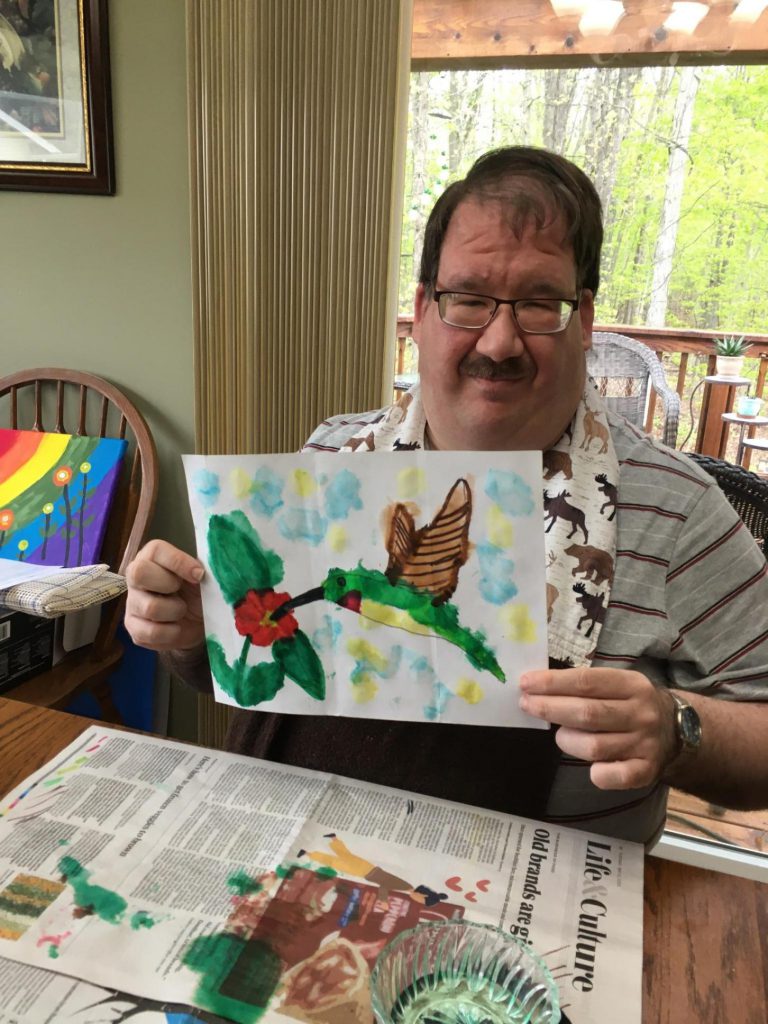 Here are a few images of our Club Create artists at work in the studio.