The Covid19 pandemic has been challenging for our Club Create chapters, but Kathy Cole, Swartz Creek Director, came up with a wonderful solution: move outdoors and follow the CDC guidelines.
Club members were crushed when they were not allowed to have their annual celebration this year. The celebration traditionally takes place at a restaurant, with family members in attendance. It is a time for recognition, an arts activity, and can even include performances by club members.
The club celebrated all of the missed birthdays during the 3 months of isolation, and included a concert by musician and long-time MiAA supporter Pat Cronley, who brought his Jazz on Wheels and performed for the members and their families.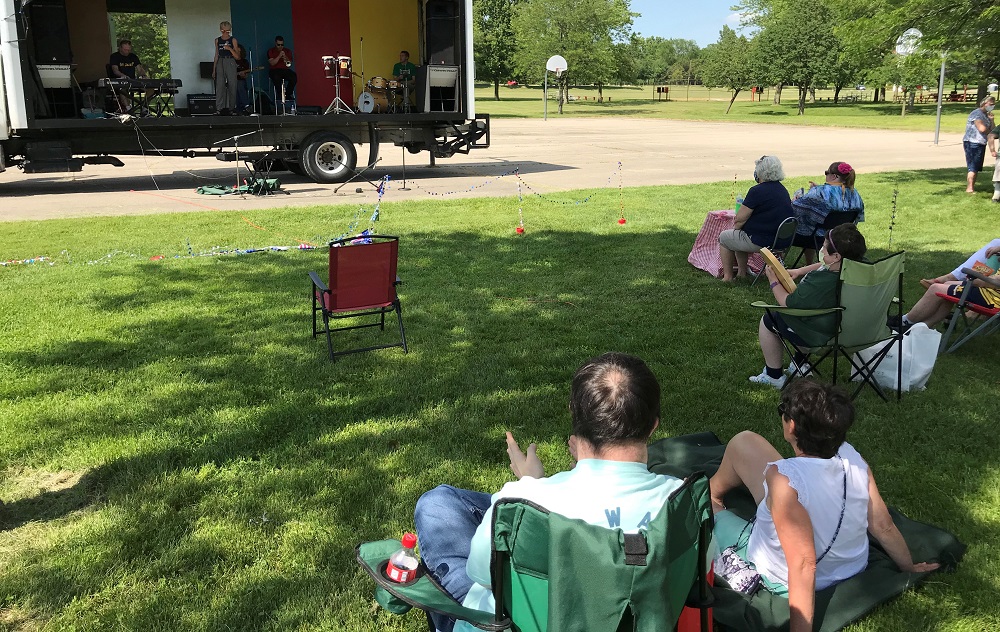 The performances by members Ebony Grundy and Margie Mascow were the highlight of the day. The duo, known as Ebony and Ivory, performed together with the Jazz on Wheels band and also in beautiful solo performances.
Click the links for more information on Club Create Swartz Creek or a club near you.